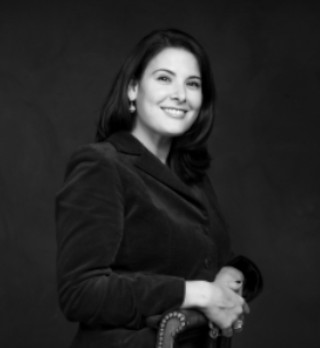 Andrea has practiced exclusively in the field of intellectual property law for over 15 years. Her practice includes intellectual property litigation, patent and trademark drafting and prosecution, trademark opposition and expungement proceedings, as well as domain name disputes and general intellectual property advice. Andrea has appeared before the Federal Court of Canada, the Ontario Courts, the Trademarks Opposition Board and the Patent Appeal Board.
Education
Honours Bachelor of Science in Molecular Genetics and Molecular Biology, University of Toronto (2000)
Bachelor of Law, Queens University (2003)
Called to the Ontario Bar (2004)
Registered Canadian Trademark Agent
Registered Canadian Patent Agent
Honours and Memberships
Andrea is a member of the Intellectual Property Institute of Canada, the Ontario and Canadian Bar Associations and the International Trademark Association. Andrea is a current member of the Intellectual Property Institute of Canada Committee on Industrial Designs. She has served two terms on the International Trademarks Association Canadian subcommittee on Famous Trademarks (2017-2019).
Publications
Andrea is an author and co-author of various publications including:
"Yo ho ho and a bottle of rum!" Diageo Canada Inc. v. Heaven Hill Distilleries, Inc. et al. 2017 FC 571 – International Trademark Association Bulletin article) (August 2017; author)
Canadian Intellectual Property Review article: "Small Change: Small Claims Court and Intellectual Property Disputes" (February 2015; co-author)
Distinctiveness chapter of The Canadian TradeMark Law Benchbook (Carswell, 2012) (co-author)
Canadian Chapter, Getting the Deal Through – Copyright (2010-2012)
"Hauling in the Middlemen: Contributory Trade Mark Infringement in North America", The Journal of Intellectual Property Law & Practice; Volume 5, No. 5 (May 2010; co-author)
Community Involvement
Andrea is an active member of her community, and in addition to providing pro bono legal services to registered charities, she has also been a three-time board member of a children's event in support of Boost Child & Youth Advocacy Centre. Andrea is a mom of young twins and enjoys taking them on new adventures. When her twins let her have spare time, Andrea enjoys skiing, golfing and knitting.