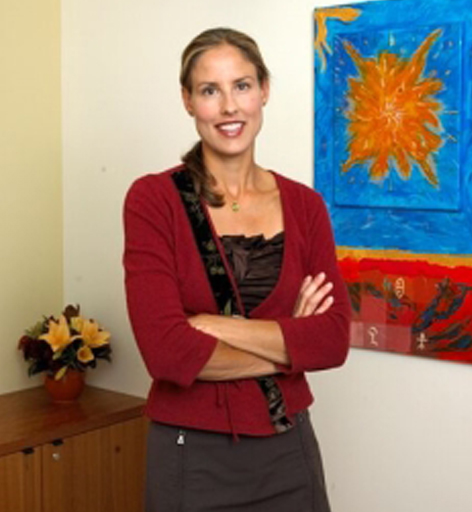 OVERVIEW
Director, Canadian Lawyer, Patent Agent and Trademark Agent
A natural entrepreneur, Michelle couples big picture thinking with attentive listening and a dedication to innovative, business minded solutions for her clients. Michelle founded Method Law in 2012, a law firm focused on results, goals, and accountability. As a respectful leader with a strong work ethic, Michelle heads up a team of highly qualified lawyers and support staff dedicated to providing effective solutions for the clients of Method Law.
Using her strong analytical abilities and valuable legal knowledge in intellectual property, Michelle represents and advises multinational, international and domestic companies and their lawyers on patent, trademark, industrial design and copyright law, particularly in the pharmaceutical, life sciences, mechanical, construction, financial and consumer goods industries.
She manages international portfolios on behalf of Canadian clients with a trusted network of lawyers and agents around the world. Michelle has worked with foreign and local counsel on contested matters and multi-jurisdictional litigation. She has extensive experience with infringement opinions and providing advice on and drafting licensing agreements. Michelle has represented clients before the Federal Court, the Federal Court of Appeal, and the Trademarks Opposition Board. She also represented clients in ICANN domain name dispute proceedings before WIPO and The Forum.
Michelle was nominated and elected as a Director of DUCA, a Canadian credit union founded in 1954 by Dutch immigrants to Canada. As a Director of DUCA (2018 - present), she has served as Chair of the Board Credit Committee, Chair of the Elections Committee, a Governance Committee Member and an HR/Compensation Committee Member.
Michelle's greatest, and literally biggest accomplishments, are her three sweet sons 6'10", 6'8" and 6'7" who play professional volleyball, varsity volleyball at Ryerson and varsity volleyball at UCLA, respectively. Michelle enjoys theatre, reading, Ted Talks and long walks with her sons, especially on golf courses off season and in Westwood/L.A.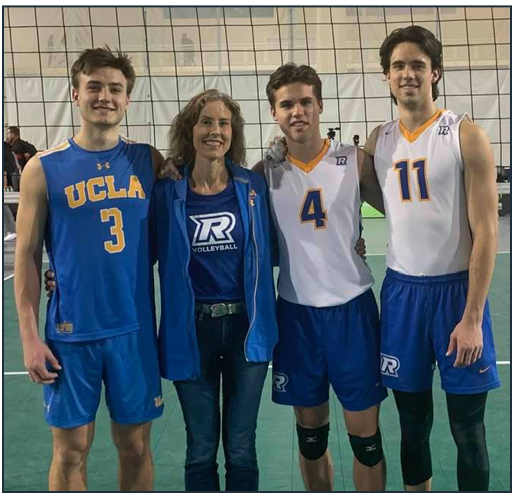 EDUCATION
– Called to the Ontario Bar in 1994.
– University of Toronto degrees:
1992 – Juris Doctor law (J.D.)
1990 – Master of Science (Clinical Biochemistry)
1987 – Bachelor of Science (B.Sc. – Biochemistry/Microbiology, Honours, High Distinction)
– 2021 – ICD.D – University of Toronto – Rotman School of Management – Director's Education Program (DEP 85).
– Arbitration and Mediating Conflicts programs at the University of Toronto.
– Law School Admission Test ("LSAT") score in 98th percentile.
– Patent agent designation obtained on first attempt in a 14% pass rate year.
HONOURS AND MEMBERSHIPS
– Member of Verity, a women's business and social club in downtown Toronto (2004-present).
– Served on the ADR Committee for the Canadian Bar Association's National Intellectual Property Section.
– Member of a number of professional organizations, including the Ontario and Canadian Bar Association, the American Bar Association, the International Trademark Association, the Intellectual Property Institute of Canada and the American Intellectual Property Law Association.
– Honoured by Lexis Nexis Martindale-Hubbell as a CV Rated Attorney in 2009 for high legal ability and ethical standards.
– Honoured to be one of the "Top 5 Women Who Make it Work" on Lerners LLP's (a leading Ontario litigation law firm) Monthly List for January, 2011.
PUBLICATIONS AND SPEAKING ENGAGEMENTS
– Panelist for the American Intellectual Property Law Association's "What's all the CANUKUS about? Trademark Prosecution Pain Points in Canada, the UK, and the US".
– Co-author of an article titled "What's all the CANUKUS about? Trademark Prosecution Pain Points in Canada, the UK, and the US".
– Co-author of a chapter on trademark distinctiveness in Carswell's The Canadian Trade-Mark Law Benchbook (and updates) which is based on a series of electronic textbooks for the Canadian judiciary that were created jointly by the Law Society of Upper Canada's Specialty Committee in Intellectual Property Law and the National Judicial Institute.
– Edited the Intellectual Property chapter of "The Canadian Business Compliance Manual", formerly "The Accountants Manual"
– Co-author of a chapter on licensing in Carswell's "Intellectual Property Disputes: Resolutions and Remedies".
– Presented the Canadian Intellectual Property Office's "IP: What's in it for you" program for a delegation of officials from China on November 24, 2017 at the Centre for Immigrant and Community Services.
– A debater at the Canadian Bar Association IP Debates program for intellectual property litigation lawyers in Ottawa on May 28, 2015.
– Co-author of an article published in the February 2015 Canadian Intellectual Property Review titled "Small Change: Small Claims Court and Intellectual Property Disputes".
– Osgoode Professional Development programs on Intellectual Property Licensing Agreements on "The Elements of Trademarks" on November 26, 2012; "Key Patent Concepts" on October 4, 2010 and on "Elements of Trademarks and Key Patent Concepts" annually from 2006 to 2008 (with associated publications).
– The Women's Law Association of Ontario's "Hanging Out Your Shingle CPD Series Practice Management" on April 16, 2012.
– Ontario Bar Association Conference, "Clients, Clients Everywhere: Essential Tips for Aspiring Rainmakers III" in November 2008.
– CAMA (Canadian Agri-Marketing Association), speaker with a representative of Monsanto on trademarks in April 2007.
– Canadian Undergraduate Technology Conference, mentor, January 14, 2006
– National Franchise and Business Opportunities Show, presenter on the Canadian Intellectual Property Office's "Basics of Intellectual Property", January 14 and 15, 2006.
– Canadian Bar Association Canadian Legal Conference and Expo, in Winnipeg, article and presenter on "International IP Issues or When to Call on a Foreign Associate", 2004.
– Strategic Leadership Forum, featured speaker at Focus on Strategy, October 2005.
– Speaker for Insight Information on Drug Patents in 2003 and on Licensing in 2002.
– Speaker for the Canadian Bar Association Ontario in 2002 on domain name dispute resolution.
– Speaker for the Canadian Bar Association Ontario in 1996 on intellectual property.
COMMUNITY INVOLVEMENT
– Provides pro bono legal services to Big Brothers Big Sisters of Canada, Boost Child & Youth Advocacy Centre, Arthouse for Children and Youth and other charities through Method Law P.C.
– Current corporate member and past president (2003 – 2006) of the Canadian Netherlands Business & Professional Association (www.cnbpa.ca).
– Past volunteer at the Netherlands Bazaar and neighbourhood York Mills Valley Fair.
– Past lawyer mentor to lawyers through the Women's Law Association of Ontario and the University of Toronto.
– Singing at annual Christmas morning services at the North York Seniors Centre.
– Going on jaunts with a Syrian family, sponsored by Verity club members.