This is a guide for inventors who wish to prepare their own drawings for the purposes of an industrial design application or to assist hiring a third party illustrator. The
Industrial Design Regulations
outline the general requirements for drawings that are presented in your application. The Industrial Design Office Practice Manual provides a long list of examples of how the drawings should be depicted in various circumstances, and only the more typical examples have been reproduced below.
The List of Requirements
At least one drawing: Your application must include at least one representation of your design in the form of a reproduction (drawing) or photograph.
All features shown: Your representation must fully disclose the features of your design. You may wish to show the design in isolation, or as applied to the finished article.
Clarity and Accuracy: Your representation must be of sufficient quality to permit the features of the design to be identified clearly and accurately.
Numbered figures: You must number each representation of your design; e.g., Fig. 1, Fig. 2.
Practical Tips (and Examples)
Fit each drawing within the dimensions of a standard 8-1/2" x 11" paper with blank 1" margins on all sides.
In general, include a top view, a bottom view, a right side view and a left side view of your design. Perspective views of the design are also most helpful. Please note that there is an additional government fee of $10.22 per page in excess of 10 pages of drawings.
No Colour: Don't use colour unless you wish to limit your design to a particular colour.
Shading: Shading the surface of an article can be used to illustrate its shape provided that it does not distort or obscure the design. However, it is generally not advised.
No Arrows: Arrows on the drawings to illustrate movement are not permitted.
Transparency: Transparency can be illustrated by the use of thin diagonal shade lines. Portions of the design and article that would be visible through the transparent section should be shown. See Example in Section 8.05.05.02 of the Industrial Design Office Practice Manual.
Blurred, Dotted or broken lines: Only use solid lines unless you wish to show that certain parts of your drawing do not form part of the design (e.g., glasses frame without lenses) or unless stitching forms a part of the design (e.g., stitching pattern on t-shirt). See Examples in Section 8.06.02.02 of the Industrial Design Office Practice Manual.
Example of an Acceptable Figure from an Industrial Design Registration and US Design Patent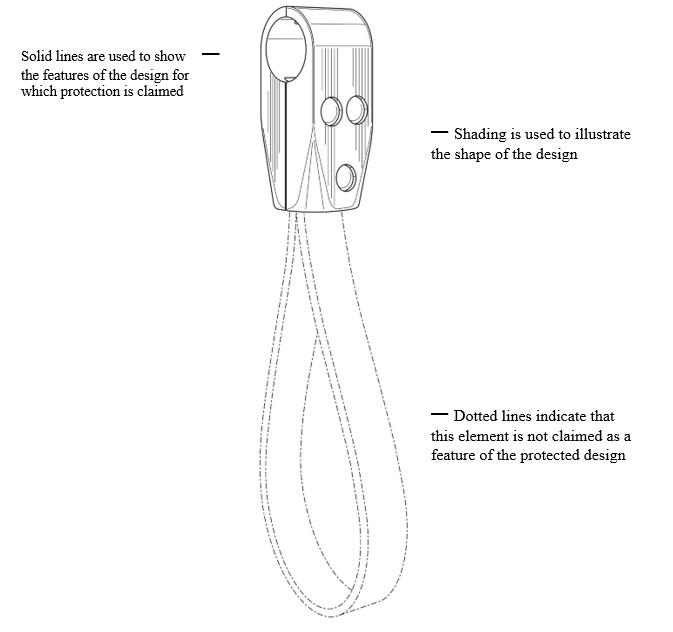 Figure 1 shown above is of a Strap Hanger from Canadian Industrial Design 150243 and US Design Patent D728,448 which are owned by Amatrimara Inc. and Bentech Inc., and Figure 1 is used with permission.